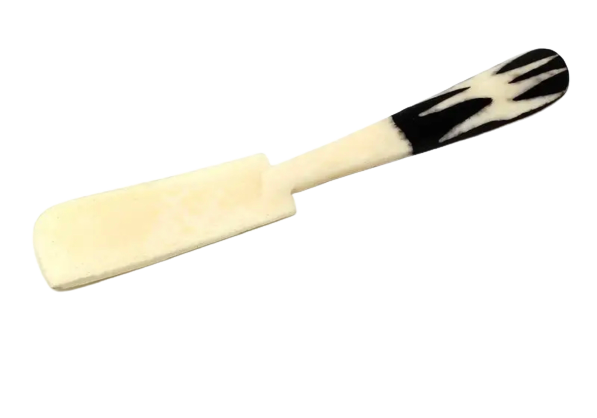 Batik Bone Spreader || Kenya
Handmade by artisans in Kenya using traditional methods passed down through the generations, these batik bone serving utensils are a beautiful accessory to your appetizer trays or bar area. Crafted from ethically-sourced, sanitized animal bone that is hand carved with batik handles.
Product features: Handcrafted and designed in beautiful styles, unique details on each piece. Because of the hand-carved and hand-painted beauty of each piece, no two are identical. Naturally water and stain resistant. Hand wash and air dry.
Socially responsible goods that are empowering to consumers to purchase according to their values and helps alleviate poverty. Fair trade is so much more than a product assortment- it's about safe workplaces, fair wages + community investment for employees. Made from ethically sourced animal bones that would have otherwise been discarded.
Each piece is approximately 5.5 inches long.
Made in Kenya
---