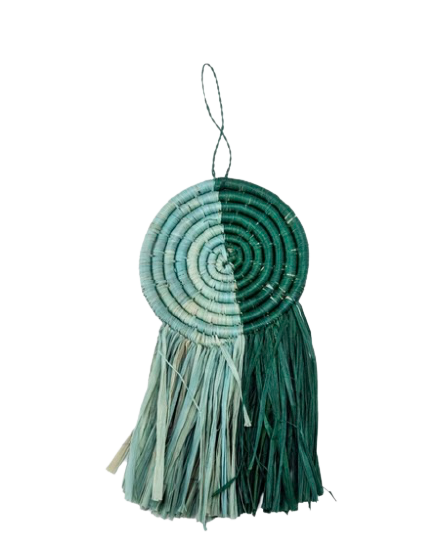 Fringed Disc Ornament || Rwanda
The intricate designs and flawless work of an experienced weaver is never the result of luck. Rather, Rwandan women owe their skills to the women before them who passed on the knowledge from generation to generation—mother to daughter, grandmother to child.
Specification
Fair Trade, Nest Seal of Transparency

Made in Rwanda

Product is made from all natural fibers of raffia and sweetgrass

Profiled weaver tag is attached to each product
Made of the highest quality natural raffia fibers in an ethical, fair trade environment. Raffia is wound stitch by stitch around a small sweet grass bundle. Handwoven by a woman in remote regions of Rwanda.
*All products are made by hand with love and vary slightly in color and size.