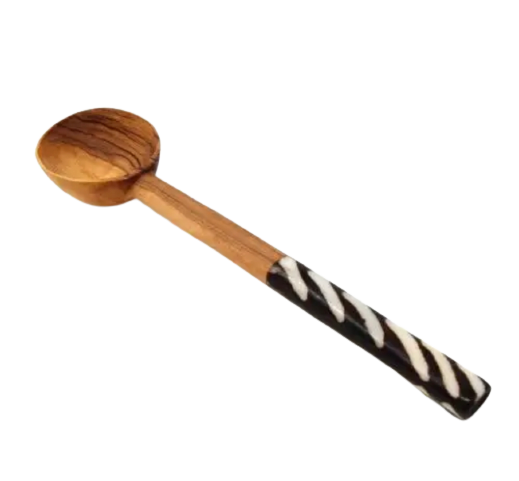 Olive Wood Coffee Scoop || Kenya
Handmade by artisans in Kenya using traditional carving methods passed down through the generations, these olive wood and batik handle scoop is a beautiful accessory to scoop your morning coffee. The deep scoop is ideal for dips and olives for appetizer trays or bar area. 
Product features: - socially responsible goods that is empowering to consumers to purchase according to their values and helps alleviate poverty.
- made from sustainable wood and ethically sourced animal bones that would have otherwise been discarded.
- each piece is approximately 7 to 8 inches long. - hand carved and hand-painted.
-no two are identical.
-hand wash and air dry.
Made in Kenya